From Thursday, January 12, 2017
To Tuesday, January 31, 2017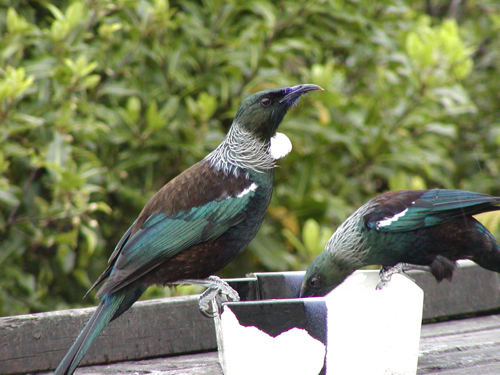 Featuring visits to both the North and South Islands, as well as to the seabird rookeries of Stewart Island, this comprehensive tour to one of the world's most scenic nations will enable us to savor one of the world's most unique avifaunas. New Zealand was colonized by Maori tribesmen just 1000 years ago, and European man did not arrive with dogs and cats until the 19th century. In the absence of mammalian predators, birds reigned supreme. Among the 50 species confined to New Zealand are four species of penguins, including the endangered Yellow-eyed Penguin; the flightless Southern Brown Kiwi, which lays one of the largest eggs, proportionate to body size, of any bird in the world; enormous blue, green, and red-billed Takahe, the world's largest swamp hen; and big, inquisitive Keas, carnivorous parrots that occupy the Alpine zone. Bluish-colored Kokakos, with their slow, sonorous, organ-like voices, are reputedly the most accomplished singers in all New Zealand. In our search for such wonderful rarities as Blue Duck, confined to rushing mountain torrents, New Zealand Falcon, the only endemic raptor, and Black Stilt, population fewer than 100 and the least numerous wading bird in the world, we'll also have the opportunity to travel through landscapes of lush forests of southern beech, braided riverbeds, mirror fjords, and snow-clad peaks.  Among our destinations are the sheltered waters of both Milford and Queen Charlotte Sounds, both Fox and Franz Joseph Glaciers, and Mt. Cook National Park, at 12,350'—or 3764 meters—New Zealand's highest peak. The continental shelf is located only one kilometer off shore at Kaikoura, and a "near shore" pelagic trip may bring us into contact with a host of south polar seabirds, including four or more albatrosses, four or more shearwaters, and four or more petrels. Both Sperm Whales and Dusky Dolphins are also likely. And we are sure to discover the charm of the "Kiwis," as New Zealanders call themselves, when we visit Auckland and Christchurch, reputedly the most English cities outside the British Isles. 
Leaders: New Zealand leader & John Yerger
Cost of New Zealand includes all accommodations, all meals, all ground transportation, and all entrance fees beginning in Auckland and ending in Dunedin—$6,995.    Space remains available on this guaranteed departure.
TO REGISTER: Print out a PDF Registration Form, call us at (520) 558-2351 or This email address is being protected from spambots. You need JavaScript enabled to view it..
Photo: Tuis at a feeder
Photo by: David Semler & Marsha Steffen 
You are here:  

New Zealand