From Saturday, June 03, 2017
To Saturday, June 10, 2017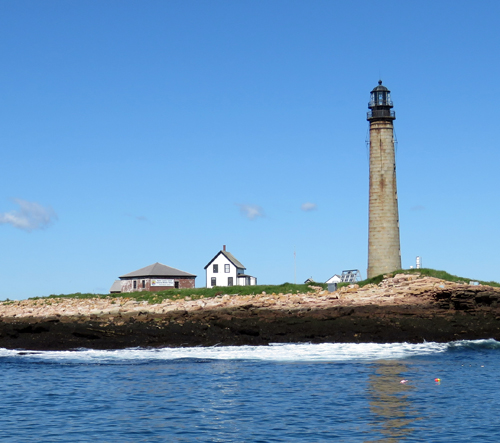 Maine is famous for many things: lobster, lighthouses, rocky shorelines, and moose may come to mind.  For birders, however, the appeal extends beyond the breathtaking scenery and mouthwatering seafood.  Maine affords an opportunity to experience a unique cross-section of seafaring species and boreal forest-dwellers not found adjacent to each other in any other region of the United States.  We'll run the gamut from Black Guillemot to Blackpoll Warbler – the latter a tiny bundle of feathers that undertakes a grueling 2,000 mile nonstop flight to South America every fall!  Our trip will begin and end in Portland, the historic city that produced Henry Wadsworth Longfellow and "Rosie the Riveter."  From here, we'll enjoy a leisurely exploration of several key birding sites only a short drive from our hotel.  The largest salt marsh in the state, Scarborough Marsh, serves as a safe harbor for both Nelson's and Saltmarsh Sparrows.  A great variety of waders and waterfowl are to be expected, among them American Black Duck.  A scan of tidal mudflats in the area may yield Least Tern or perhaps even a Roseate Tern, and the petite Piping Plover can often be found scurrying about.  Farther along the coast we may stop to contemplate the odd aerial displays and quavering, mellow whistles of the Upland Sandpiper.  With a dawn or dusk outing, American Woodcock and Eastern Whip-poor-will are not out of the question.  Of course no trip to Maine is complete without an excursion to Acadia National Park.  A variety of habitats await, from spruce forest to sphagnum bog to headlands, and a single visit may provide us with everything from Yellow-bellied Flycatcher and Blackburnian Warbler to Great Cormorant and Common Eider.  But to truly experience the seabird element of the northeast coast, we'll partake of a half-day pelagic trip.  Razorbills and Common Murres crowd the rocky promontories across the water at Petit Manan; Leach's Storm-Petrel and Arctic Tern can also be found.  Atlantic Puffins, with their polychromatic bills and penguin-like plumage, are sure to be a tour favorite.  En route we'll keep watch for Great Shearwaters and Northern Gannets arcing across the sea, or Wilson's Storm-Petrels with their peculiar foot-pattering wave-dance.  Finally, we'll head for the Great North Woods.  Our main goal for this leg of the journey can be summed up with one word: warblers!  Cape May, Magnolia, Bay-breasted, Mourning and Canada Warblers are just a few possibilities.  We'll also make forays for boreal specialties like the elusive Spruce Grouse, the charismatic Gray Jay, Black-backed Woodpecker and Boreal Chickadee.  With daytime temperatures rarely above the low 70's, Maine is an ideal midsummer destination from almost anywhere on the continent.
Leader: John Yerger 

Cost of Maine: Downeast & North Woods includes all transportation, lodging, meals, and entrances beginning and ending in Portland, Maine—$2795.
TO REGISTER: Print out a PDF Registration Form, call us at (520) 558-2351 or This email address is being protected from spambots. You need JavaScript enabled to view it..
Photo: Lighthouse at Petit Manan
Photo by: John Yerger
You are here:  

Maine: Downeast & North Woods