From Saturday, September 16, 2017
To Saturday, September 23, 2017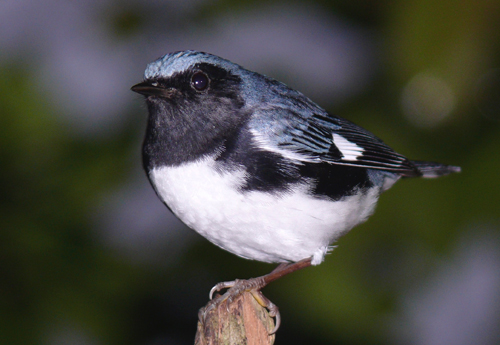 Cape May, New Jersey has attracted bird aficionados since the days of John James Audubon.  World-renowned as a migration hotspot, thanks to the interpretive efforts of the Cape May Bird Observatory, it might easily be considered the flagship of American birding.  Geography is key: Cape May Peninsula acts as a natural funnel for birds amassing from all across the northeastern quadrant of the continent.  As the passageways of myriad birds converge along the Atlantic Coast each fall, this is the last spit of land that they will encounter prior to facing the open sea in Delaware Bay.  Birds will often spend several days shopping the peninsula food mart for arthropods, berries, and seeds, before launching their annual pilgrimage to more tropical climes – especially when headwinds pose a significant challenge.  As they bustle about stocking up for the big journey, they often simply ignore curious observers.  Settling in for a week here affords us the opportunity to get to know many of these birds, yielding a glimpse into one of the most fascinating aspects of their lives: migration.  Much anticipated autumn arrivals in Cape May include the wood warblers.  Late September is the time to seek the elusive Connecticut Warbler in the mid-Atlantic region, and Cape May is a preferred venue.  Relatives such as Golden-winged and Blue-winged Warblers, as well as Tennessee, Mourning, Bay-breasted, Blackburnian, Blackpoll, Black-throated Blue, Chestnut-sided, Canada and Prairie Warblers flit from the plates of a field guide and into binocular view from every conceivable niche and microhabitat on the peninsula.  Even the region's namesake Cape May Warbler is a distinct likelihood.  Among raptors, common options will include Osprey and Bald Eagle, Northern Harrier, Sharp-shinned and Cooper's Hawks, Red-shouldered and Broad-winged Hawks, and a trifecta of falcons – American Kestrel, Merlin, and Peregrine Falcon.  Nearby Avalon Seawatch provides something for every palate, with a veritable smorgasbord of seabirds, shorebirds, waders, and waterfowl.  Given the wide array of possibilities, it would take a complete book to do justice to all of the other potential birds that stop at Cape May.  Aside from our first and last nights near the airport in Philadelphia, we will occupy a single hotel in Cape May County.  Join us this fall in the East Coast's premier migration destination.
Leader: John Yerger 

Cost of Cape May, NJ: Migration Illustrated includes all transportation, lodging, meals, and entrances beginning and ending in Philadelphia, PA—$2795.
TO REGISTER: Print out a PDF Registration Form, call us at (520) 558-2351 or This email address is being protected from spambots. You need JavaScript enabled to view it..
Photo: Black-throated Blue Warbler
Photo by: Rick Taylor
You are here:  

Cape May, NJ: Migration Illustrated