Being based at the Lodge at Pico Bonito has big advantages – hammocks on the porch of every cabin, gourmet meals and world-class birding right on the grounds. It does, however, mean that one full day must be dedicated to traveling for the only endemic bird in Honduras, a hummingbird called the Honduran Emerald. The best place to see the Emerald, and the closest to the Lodge, is a 2.5 hour drive to the arid thornscrub of the lower Aguán Valley. Fortunately, there are plenty of great birds to see along the route.
We started off with a robust picnic breakfast of baleadas, fruit salad and locally-grown coffee in the town of Olanchito. No sooner had coffee cups been set down than binoculars were picked up!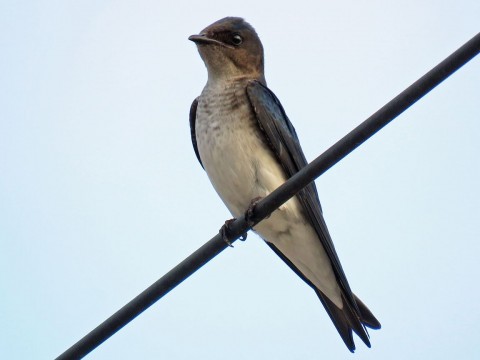 This Gray-breasted Martin perched obligingly on a wire near our picnic tables, affording a splendid study of the head and chest pattern. The uniformly dark head and sides of the nape separate this bird from the similarly-plumaged female Purple Martin.
Along the way to the Honduran Emerald Reserve, this Fork-tailed Flycatcher was definitely a crowd-pleaser: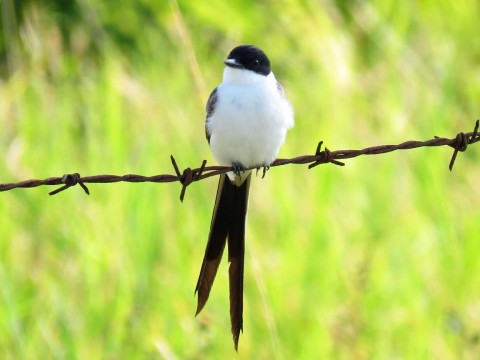 A big surprise while cruising slowly for Lesser Roadrunner was a roadside Hook-billed Kite – thanks to Wendy for the great spotting! I'm happy just to have managed an identifiable shot, even if through tinted windows. Probably the best view I've ever had of this secretive raptor: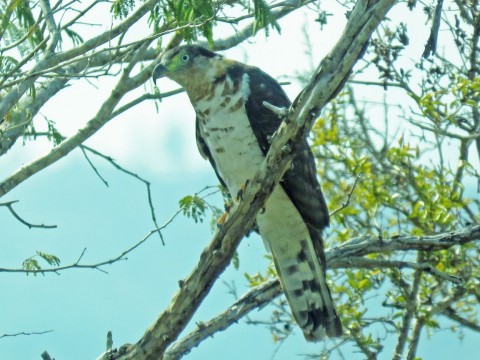 Several hours and 60 species later, we arrived at the Reserve. We were greeted by several species of hummingbirds, including Canivet's ("Salvin's") Emerald, Cinnamon Hummingbird, and....yes, the crown jewel of the Reserve! We savored views of up to a dozen different Honduran Emeralds. There's a particular Euphorbia species in the Aguán Valley that is preferred by the Emeralds, but we enjoyed watching this one at prickly pear cactus flowers: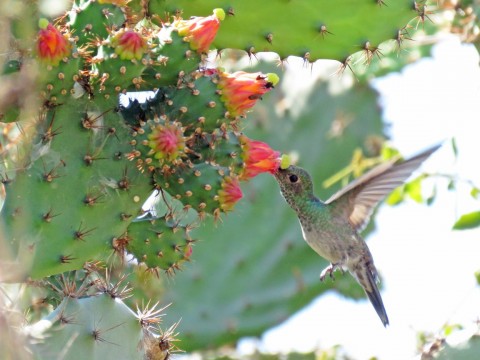 We all appreciated the chance to experience this unique habitat, and the contrast it offered to the rainforest of the north coast – not to mention a very range-restricted endemic hummingbird. Well worth the distance traveled!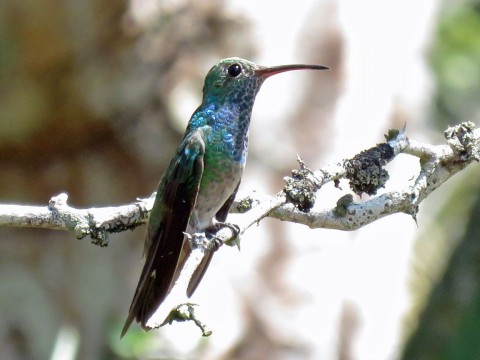 Cheers,
John Yerger
Borderland Tours